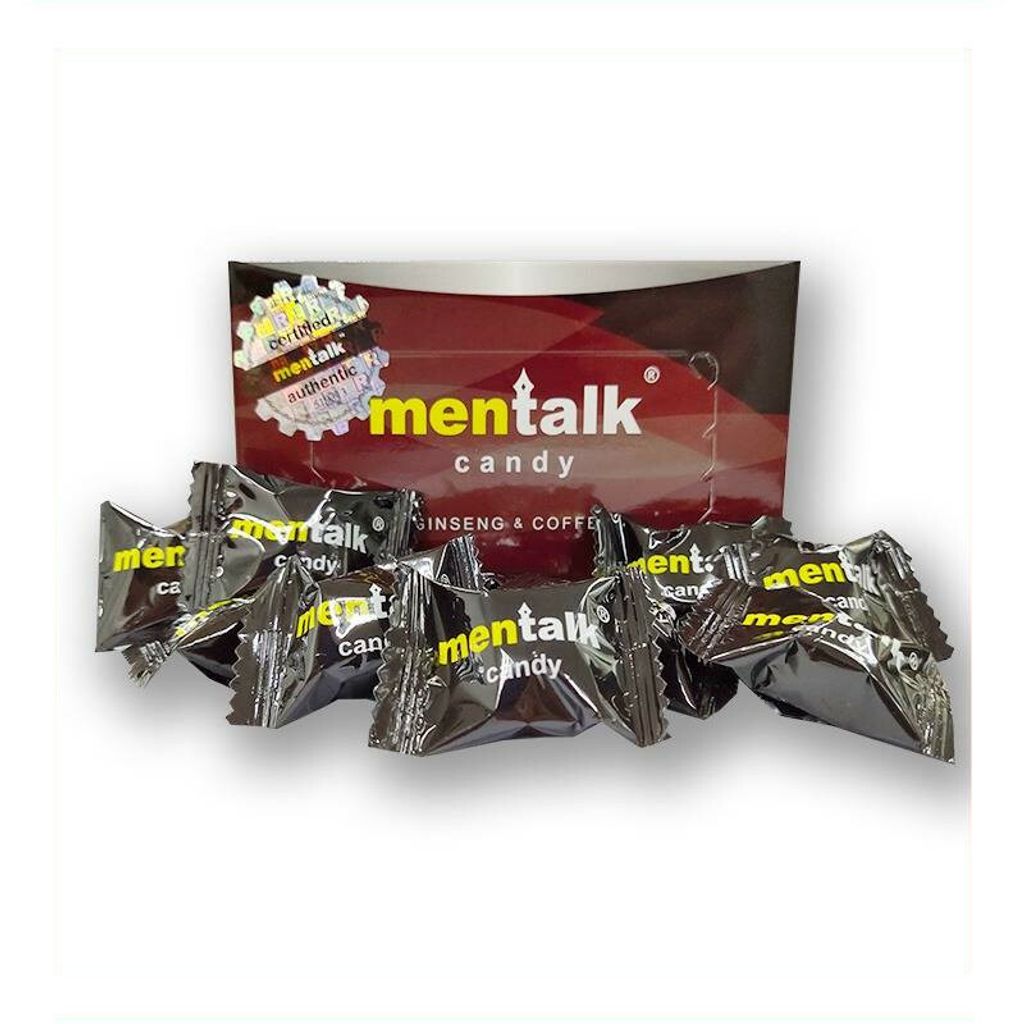 Mentalk Candy 悍马糖黑糖 | 30Pcs Per Box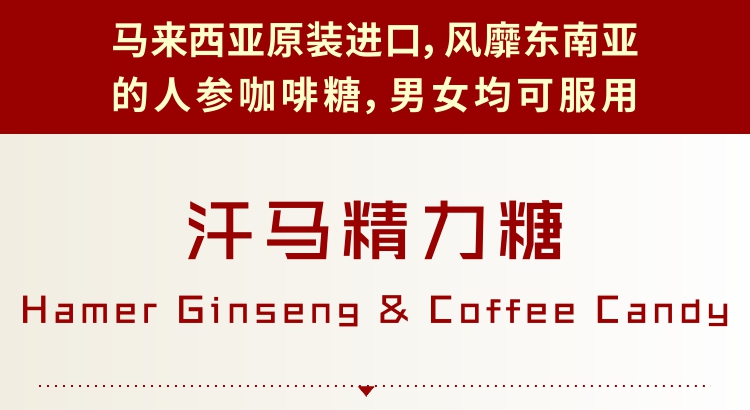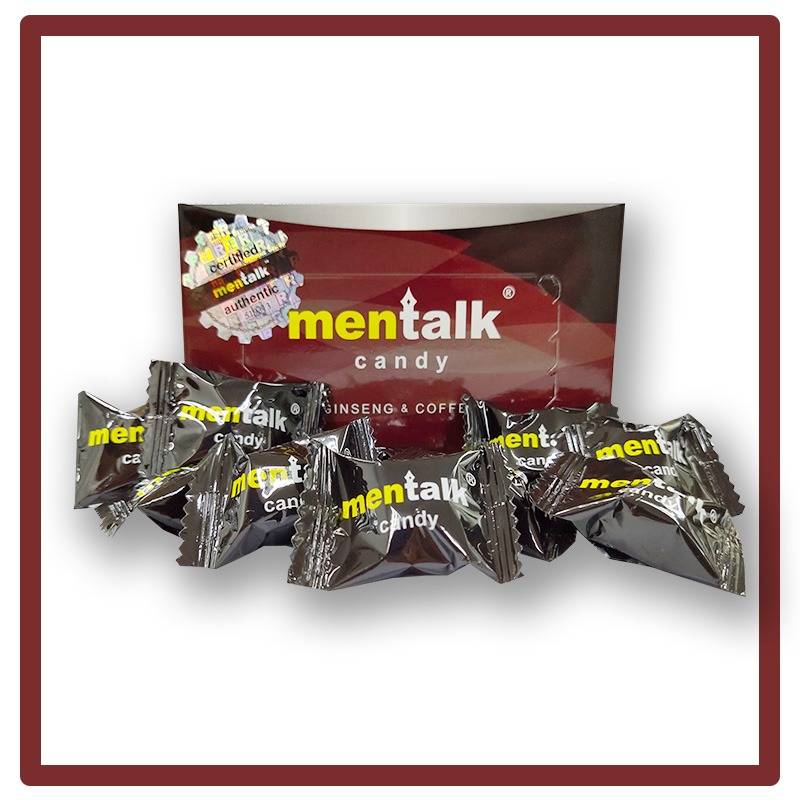 Mentalk Candy is using combination of Bio and Nano Technology to extract the ingredient of herbs with amino acid to form an Energy Booster effect into human body system. Sino- Germany Collabration Technology.
Ingredients:
Wild Maca, Pueraria Mirifica, Korean Ginseng Extract, Malt, Brown Sugar, Coffee, Pomegranate, Korean Ginseng, Hydrolized Protein and fruits enzyme.
Quantity:
30 candies x 4.3gram
Recommended dosage:
1 candy for every 2 days.
Keep and store in a cool and dry place. Avoid direct sunlight.
Keep out of reach of children.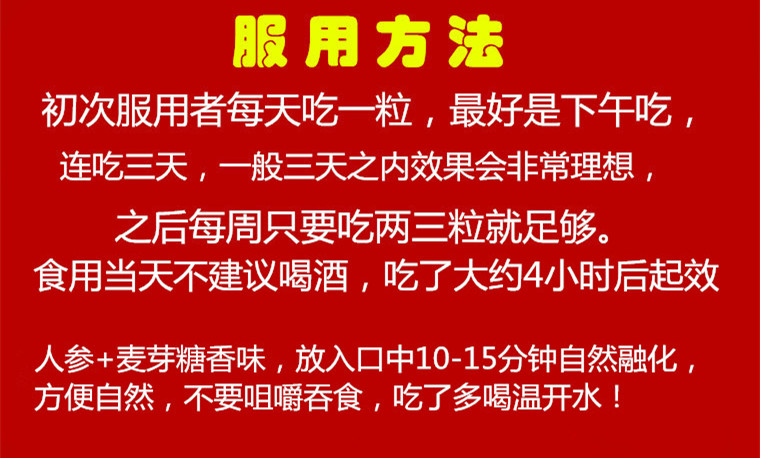 Please Contact for order 预订购请联系
马来西亚联络电话:
+60126262122